Aerohive Networks reduces the cost and complexity of today's networks with cloud-enabled Wi-Fi and routing solutions for medium and large enterprise headquarters, branch offices, and teleworkers. Aerohive's award-winning cooperative control Wi-Fi architecture, public or private cloud-enabled network management, routing, and VPN solutions eliminate costly controllers and single points of failure. 
Arista Networks is the leader in building scalable high-performance and ultra-low-latency networks for today's data center and cloud computing environments. Purpose-built hardware and Arista EOS, the world's most advanced network operating system, provide single-binary system images across all platforms, maximum system uptime, stateful fault repair, Zero Touch Provisioning, Latency Analysis and a fully accessible Linux Shell.


We help you engage #GenMobile with exactly what they need, at exactly the right time, no matter what the device or location. With Mobility-Defined Networks™, we automate the performance optimization and security actions that used to require IT intervention so the network engineer can stop being the IT authority and become the IT ally. Founded in 2002 and headquartered in Sunnyvale, California, we have offices throughout the Americas, Asia-Pacific/Japan and Europe/Middle East/Africa regions. 
Barracuda Networks Inc. offers industry-leading products for three distinct markets. As the worldwide leader in content security appliances, Barracuda Networks offers products that protect organizations from threats over email, web, and IM. With a strong security heritage, Barracuda Networks offers networking products that improve application delivery and network access with SSL VPN, Internet link load balancing, and server load balancing product lines.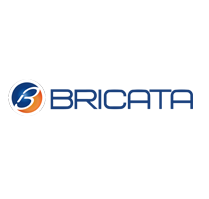 Bricata is a leading developer of innovative, high-throughput network security and data protection solutions. Our Bricata ProAccel Appliances are based on Next Generation Intrusion Prevention Systems (NGIPS) technology, enabling both small and large enterprises to secure data and networks cost effectively without sacrificing performance or creating productivity-inhibiting bottlenecks.
Check Point Software Technologies Ltd. (www.checkpoint.com), the worldwide leader in securing the Internet, provides customers with uncompromised protection, reduces security complexity and lowers total cost of ownership. Check Point pioneered its patented stateful inspection technology with FireWall. Today, Check Point continues to develop new innovations based on the Software Blade Architecture, providing you with flexible and simple solutions that can be fully customized to meet the exact security needs of any organization.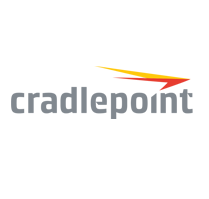 Cradlepoint is the leading provider of cloud-managed 3G/4G LTE networking solutions for distributed enterprises. Cradlepoint solutions provide uncompromised mobile broadband performance while delivering proven network system interoperability. Cradlepoint's broad family of high-performance routers is designed for deployment in mission-critical applications that require 24x7 connectivity. 
Cyberoam, a Sophos Company, secures organizations with its wide range of product offerings at the network gateway. Cyberoam leverages the power of multi-core processors in its appliances to give you enterprise-grade performance.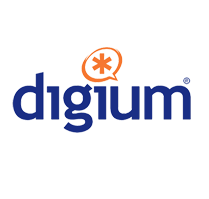 Digium, Inc., the Asterisk® Company, created and is the innovative force behind Asterisk, the most widely used open source telephony software. Since its founding in 1999 by Mark Spencer, Digium has become the open source alternative to proprietary communication providers with offerings that cost as much as 80% less.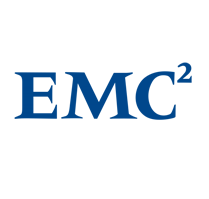 EMC is a global leader in enabling businesses and service providers to transform operations and deliver information technology as a service (ITaaS). Cloud computing is the foundation of this transformation. Through innovative products and services, EMC accelerates the journey to cloud computing, helping IT departments to store, manage, protect and analyze their most valuable asset — information — in a more agile, trusted and cost-efficient way.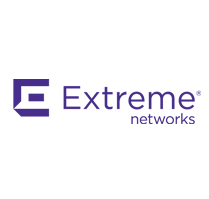 Extreme Networks provides high-performance, innovative open networking solutions for enterprises, services providers, and internet exchanges. With the acquisition of Enterasys Networks, we have become one of the world's largest networking companies.

Finisar Corporation is a global technology leader in optical communications components and subsystems. These products enable high-speed voice, video, and data communications for networking, storage, wireless, and cable TV applications. Over the past two decades, Finisar has developed critical breakthroughs in optics technologies, and we are able to supply system manufacturers with the production volumes needed to meet the exploding demand.
Fortinet is a worldwide provider of network security appliances and a market leader in unified threat management (UTM). Our products and subscription services provide broad, integrated, and high-performance protection against dynamic security threats while simplifying the IT security infrastructure. Our customers include enterprises, service providers and government entities worldwide, including the majority of the Fortune Global 100. 
The world of digital content grows exponentially every day. From mobile devices to data centers, SanDisk delivers the peace of mind that data is readily available and reliable, even in the most challenging environments. It's all part of delivering on our mission to enrich people's lives through digital storage anytime, anywhere. 
With the acquisition of Hitachi Global Storage Technologies (HGST), now a wholly owned subsidiary of Western Digital (WD) Corporation, we have expanded R&D resources, a broader product portfolio, greater manufacturing scale, and a larger geographic footprint. With two successful independent subsidiaries, WD and HGST, we expect to accomplish great things as we build the new WD to be the world's leading storage solutions provider.

Hitachi Data Systems provides information technologies, services and solutions that help you lower IT costs, improve agility, and innovate with information to make a difference in the world. Our customers gain compelling return on investment (ROI), unmatched return on assets (ROA), and demonstrable business impact.
Founded in 2008 by storage experts, Kaminario is leading the revolution in flash storage by creating a fundamentally new and better way to store and retrieve performance-sensitive data. Kaminario created the first general purpose all-flash storage solution with a true scale-out architecture so that enterprises could take advantage of the most modern SAN flash capabilities.
---
Headquartered in the city that never sleeps, we develop load balancing solutions that keep your critical apps awake and highly available 24/7.  With over 26,000 worldwide clients and offices in America, Europe, Asia and South America, KEMP Technologies is the industry leader in price/performance value for load balancers and application delivery controllers. 
---
Cisco Meraki operates the industry's largest-scale Cloud Networking service. The Cisco Meraki cloud service powers over tens of thousands of networks worldwide and connects millions of devices. Cisco Meraki also has the most cloud experience, having run our production service continuously for seven years. The Cisco Meraki Cloud Networking platform is trusted by thousands of IT professionals, from enterprises to hospitals, banks, and retailers.
---
Imation's Nexsan® portfolio features solid-state optimized unified hybrid storage systems, secure automated archive solutions and high-density enterprise storage arrays. Nexsan solutions are ideal for mission-critical IT virtualization, cloud, database, and collaboration applications as well as energy efficient, high-density storage for backup and archiving. We have more than 11,000 customers worldwide with more than 33,000 systems deployed.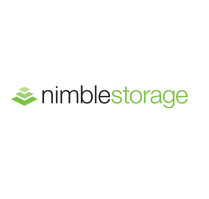 Our mission is simple: Give our customers the industry's most efficient flash storage platform. This mission captures the essence of what we set out to do when we were founded in early 2008 — transform the world of storage.
---

Novatel Wireless, Inc. delivers intelligent wireless solutions that simplify the Internet of Things (IoT). The company has invented and reinvented ways which the world stays connected and accesses information. With multiple first-to-market innovations, a strong and growing IP portfolio of hardware and software innovations for IoT, the company has been advancing technology and driving industry transformation for over 20 years. Novatel Wireless invented and patented the award-winning global MiFi® brand of mobile hotspots and MiFi technology platform for IoT.
Nutanix delivers web-scale IT infrastructure to medium and large enterprises with our software-driven Virtual Computing Platform, natively converging compute and storage into a single solution to drive unprecedented simplicity in the datacenter. Customers can start with a few servers and scale to thousands with predictable performance and economics.
---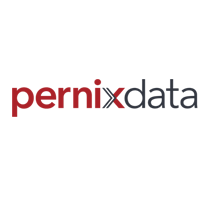 PernixData is fundamentally changing how storage is designed and operated in virtual data centers. Our flagship product, PernixData FVP™ software, virtualizes server flash and RAM to enable scale-out storage performance that is independent of capacity. No changes are required to virtual machines, servers or primary storage, ensuring maximum performance of all virtualized applications in a seamless, scalable and cost-effective manner.
---

Using a protocol-agnostic approach, QLogic provides integrated solutions that address the broad networking spectrum. The company's leadership in technology integration, maturity of software stack, and advantage in time-to-market make it the top choice to address I/O requirements in a virtualized world.
---
Quantum is a leading expert in scale-out storage, archive and data protection, providing intelligent solutions for capturing, sharing and preserving digital assets over the entire data lifecycle. We help you maximize the value of these assets to achieve your goals, whether you're a top movie studio looking to create the next blockbuster, a researcher working to accelerate scientific discovery, or a small business trying to streamline your operations. 
---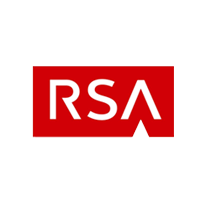 RSA, the Security Division of EMC, is the premier provider of intelligence-driven security solutions. RSA helps the world's leading organizations solve their most complex and sensitive security challenges: managing organizational risk, safeguarding mobile access and collaboration, preventing online fraud, and defending against advanced threats. RSA delivers agile controls for identity assurance, fraud detection, and data protection.
---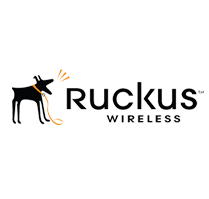 Ruckus Wireless is a pioneer in wireless infrastructure, enabling carriers and enterprises to stay ahead of the exploding demand for high-bandwidth applications and services. The Ruckus Smart Wi-Fi technology redefines what's possible in wireless network performance with flexibility, reliability, and affordability.
---
SafeNet is the largest company exclusively focused on the protection of high-value information assets.
---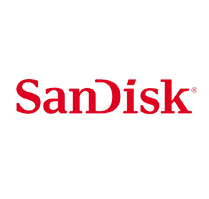 The world of digital content grows exponentially every day. From mobile devices to data centers, SanDisk delivers the peace of mind that data is readily available and reliable, even in the most challenging environments. It's all part of delivering on our mission to enrich people's lives through digital storage anytime, anywhere. Since 1988, companies and consumers around the world have counted on our storage solutions in many areas, including data center.
---
 Dell™ SonicWALL™ Next-Generation Firewalls deliver superior intrusion prevention, malware protection, application intelligence and control, real-time traffic visualization and inspection for SSL encrypted sessions at the gateway by tightly integrating a patented Reassembly-Free Deep Packet Inspection® (RFDPI) engine with multi-core hardware. 
---
IT security products have become as complex as the networks they're trying to secure. At Sophos we know that the solution to complexity is not more complexity. We tackle security challenges with clarity and confidence, knowing that simple security is better security.
---
Our modest start launched out of Plano, Texas, in 1994. We quickly recognized most asset and inventory tracking systems were designed for large businesses – leaving small businesses to track their information using pen and paper or Excel. We are driven to provide asset, inventory, and time & attendance systems that are reasonably priced, easily implemented, and ready-to-use after installation.