Commercial Credit Program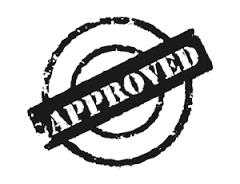 Take advantage of Corporate Armor's financial strategies to easily acquire and manage your technologies and solutions. Whether you are considering leasing your new technology or just simply would like net terms, We can help assist you in making your next transaction an effortless one. Allow one of our financing specialists to assist you today!
Net Term Accounts
If you are seeking to establish a "Net Terms" account, applying is fast and easy. Once the application is received, expect to have an answer within 24 hours. 
Benefits:
Net 30 day terms.

Order Today, Pay in 30 days.

Buy without a Credit Card.

No Additional Costs.

Create Multiple Buyers for a Single Account.
How to Apply: 
We have created a very easy online form that can be completed in minutes. Click the "Apply Now" button below to get started.

Leasing
Our network of leasing partners can provide various commercial finance solutions, including asset-based inventory finance programs. Additionally we have an international presence which guarantees that the same options are available wherever you operate globally.
Benefits:
Choose from fair market value or dollar buy out.

Keep your Equipment Up-to-Date.

Get Predictable Monthly Expenses.

Keep Up with Your Competitors.
Get Started:
Click the "Get Started" button below and enter your contact information. A financing specialist will contact you within 4 hours to discuss next steps and gather the proper infromation needed. Typically we can have a decision for you in just a few hours.

Leasing Partners Include: